In today's DIY blog post I'm going to show you all how to make slave bracelets! If you don't know what slave bracelets are they are basically a bracelet and a ring attached together.
Here's an image: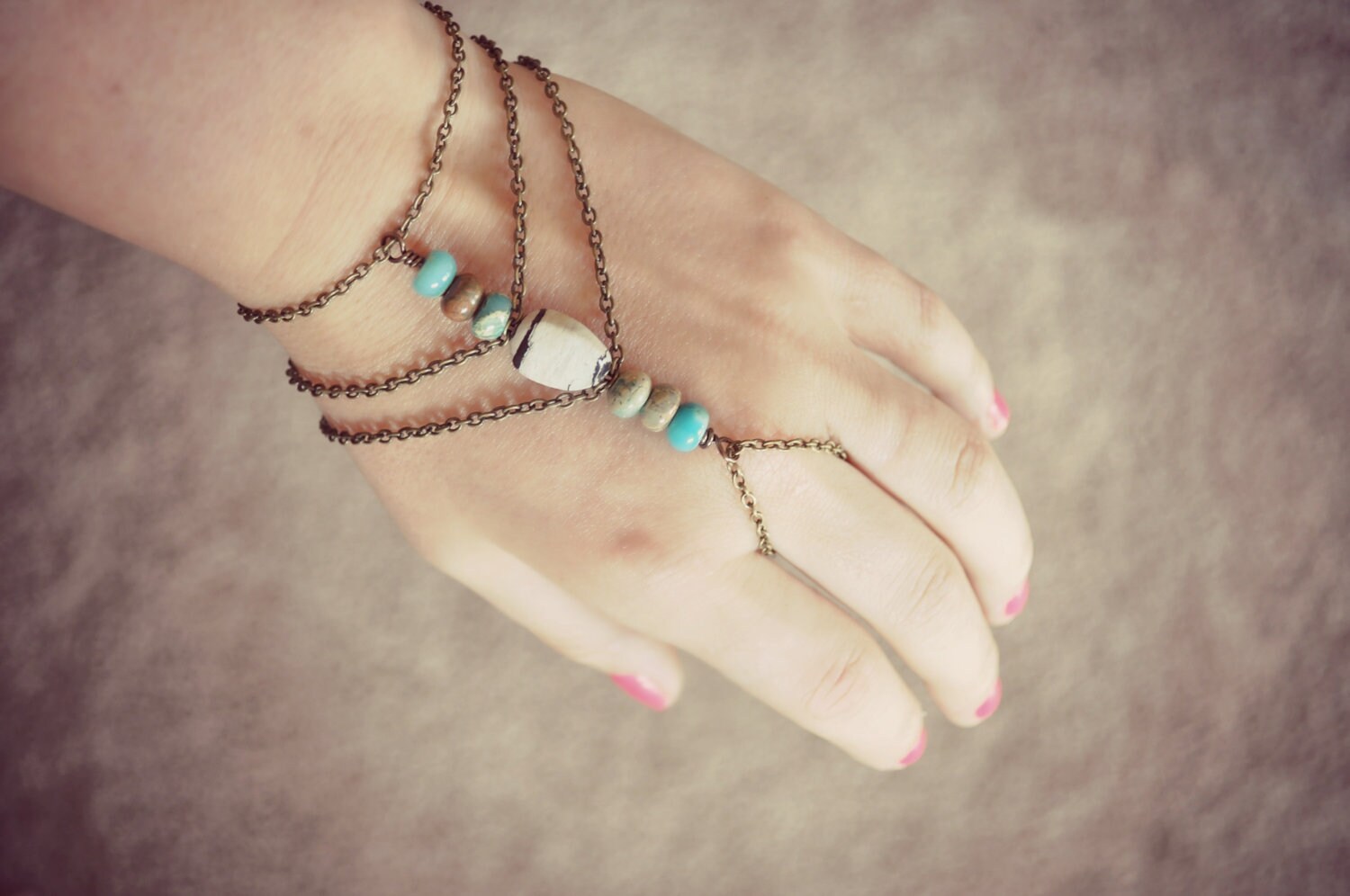 This was from Etsy!
To make this you will need:
Chains (I used the chain from an old necklace)
Jump Ring
Wire Cutters
Round Nose Pliers
Beads
Lobster Clasp
1. Start of by wrapping some chain around your finger, add a little extra chain about 2mm. then cut the amount of chain with your wire cutters, this chain is going to be your 'ring', you'll see why!
2. Next open up your jump ring with your round nose pliers, attach either side of your chain to either side of your jump ring then close the jump ring.
3. So we have the ring. We now need the 'bracelet'. All you have to do is wrap your chain around your wrist, cut it off. Add a jump ring to either sides of the chain and on one side attach your lobster clasp.
4. We're almost done, we just have to add the beads. With another piece of chain that is long enough to strech from the bracelet to the ring, add on the beads.
5. Just add on jump rings to either side of the beaded chain and attach the jump ring in the middle of your bracelet and your ring.
OK, so
now
we are finally done! I hope you
all
enjoyed this DIY, I had a lot of fun doing this!
Bye!
Love,
Dreaming Up DIY's!
XOXO